How to design rubber keychain?
As custom promotional gift, rubber key chain become popular and common, because of its attractive appearance, affordable price and what's more is that it carry your logo and slogan perfectly. It is important  assistance to achieve your business..
Our design team will help how to make all needed on the key chain, multi colors logo, website and phone number etc.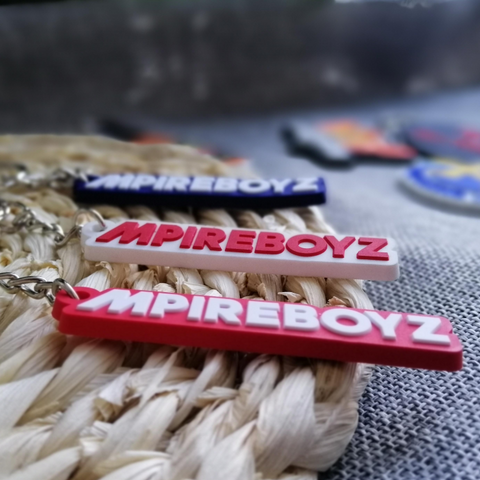 First of all, your logo is main part of the key chain. It is made by the mould and injected with colors. So there are some standards we have to reach. The size of key chain is about 2 inches length or width. All we make is 3D embossed die-cut logo. Each embossed small line and spot on logo have to be 0.3mm at least. That is to say, if you what to show the hair on it, each hair will be 0.3mm thick. And the recessed part between small lines have to be 0.4mm thick. For some designs, recessed line is good to make logo more detailed. Like the wrinkle of face, hair style, even the outline on the wing of bee.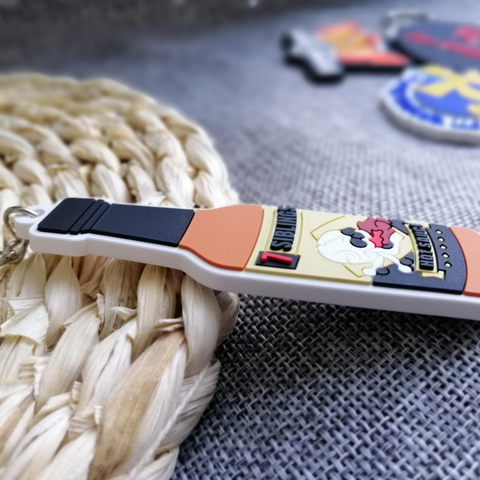 For the custom rubber key chain of complex design, there are many blocks and spots of different colors in the logo. We are unable to make them all in one single layer. So it can be several layers, usually base layer, 2nd layer and 3rd layer.  The base layer is single color, logo is on second and third layer. Sometimes, there are small text in the logo. If we put the text and other block in the same layer, will find it not enough space. Then we can put main block on 2nd layer and text on 3rd layer, Adding dimension.  We make die cut shape and thin edge, so key chain looks charming. Also, if you want the logo on both sides of key chain, we can make also.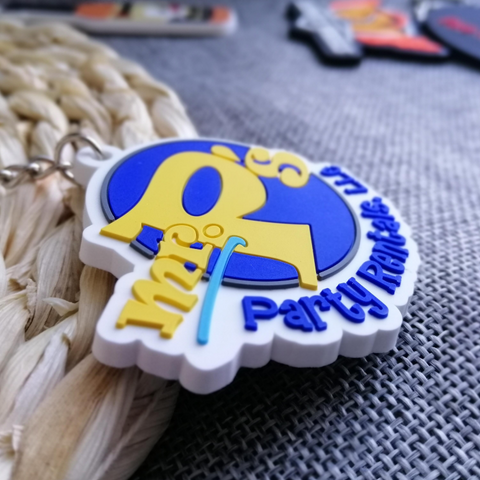 If want to add website, phone number and even address to it, we have an idea to print it on the back side. It also can be colored.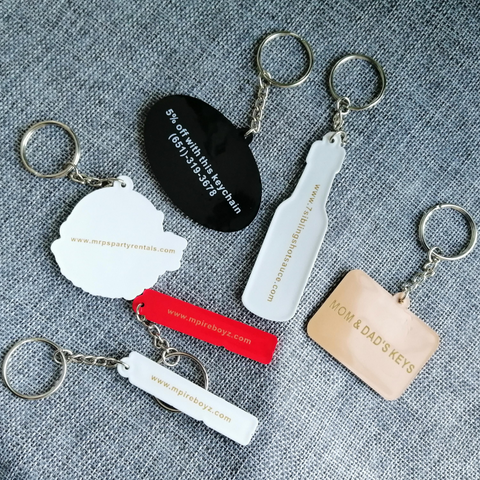 What file should customer provide ? Almost all graphic design format is okay. Most clients send us basic like an image, but it need to be clear enough, since our designer will draw the outline of logo from the image. Other like AI, PDF and PS file will be more appreciated.
Our team offer free mock-up before ordering. Welcome to send us email.
---