Croc charm is beautiful tag that can be put on the croc shoes. It is popular among people, use as charm upon the croc, or promotional gift for event, camp, party, etc. It can be company logo and slogan, or other character like animal, plant, vehicle etc. Any items we can make into the croc charm.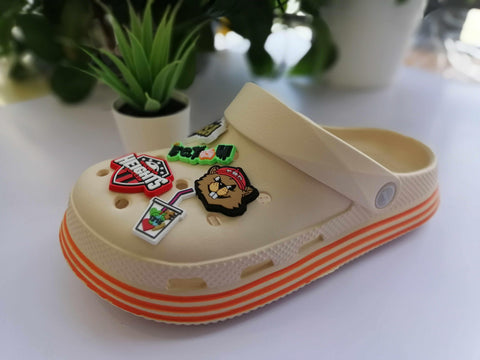 A custom croc charm consist of a soft rubber tag of logo and hard plastic base. The rubber tag is the main part, of multi colors, die cut shaped and 3d embossed. The color is fresh and durable, never fade and any color can be used. And the base is strong enough to connect the charm on the croc. Size of the croc charm is regular about 1 to 1.4 inches in width or length, 3.5mm in thickness, small and cute, so we can put several charms on one croc, looks amazing.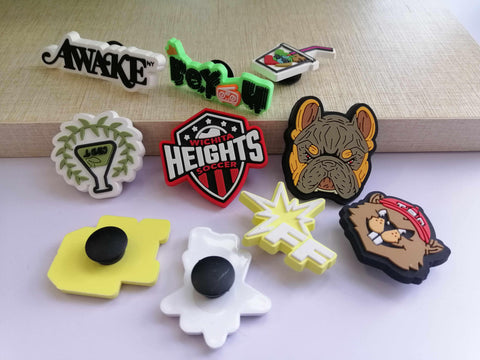 The material we use is soft rubber, good touching durable and environmental friendly. Beside the regular one, we are able to make the charm with glow and UV transfer effect. It is perfect idea for night and outdoor activities.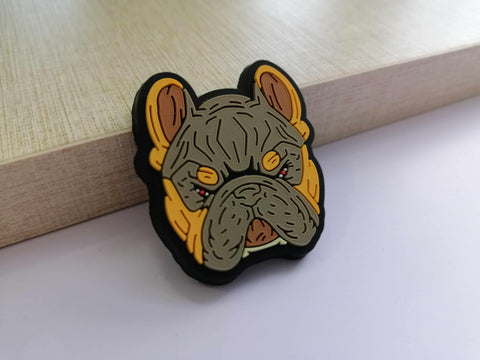 Good news that free mock-up on our website. If want to make custom croc, easily send us the logo and we will return with mock-up in 24 hours, all is free before ordering. If you have no idea about design, no worries, provide us the elements and our team will design it for you. An image file is workable. Almost all the details shows good, sine we can make the smallest line of 0.3mm on logo.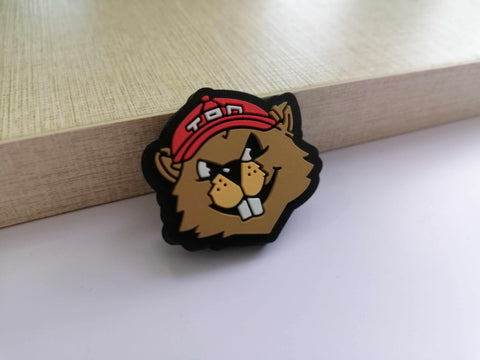 MOQ is small, even 15pcs we can make. The more you ordered, the better price it will be. We have our own factory, so rush order is welcome.
If you are interested,  contact us and get the free mock-up right away.
---