What custom silicone wristband?
Silicone wristband is a popular promotional item for its cheap price, comfortable soft material, durable outstanding logo. We can customize wristband with different colors, logo style, of course, most importantly, with your text and logo.
Silicone wristband is made from high quality silicone rubber. We can make the wristband color solid, segmented, swirled, glowing and UV transferring. Different color have different meaning, so you can pick the right color for your wristband.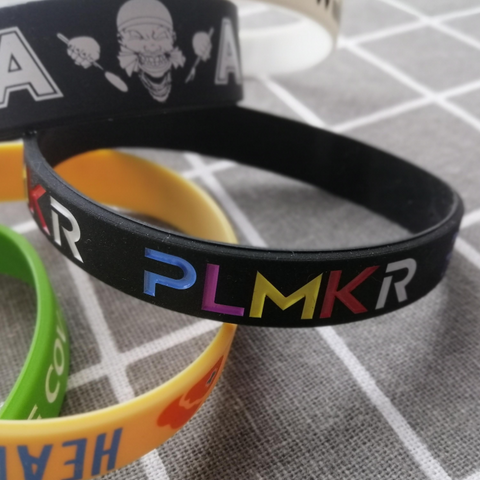 For the logo and text, can be debossed, embossed and printed. Some simple logo is good to make debossed and embossed style, there is 3d effect. For complex one, we usually make it printed.  Message on the inside is also available.
Glowing wristband make you outstanding in the dark. And UV wristband indicates the UV intensity outdoor.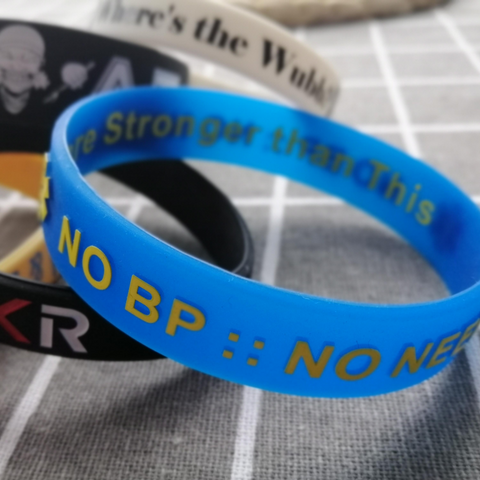 All pantone colors is possible for the custom silicone wristband. www.pantone-colours.com is the website for the colors.
We make sizes for adult, women, youth and toddler. Meanwhile, for the special size, we can make new mould to accomplish. For the width, there are 1 to 1/4 inch. Thickness is 2mm. logo size: Adult-9.5*197mm, Youth 9.5*175mm, Toddler: 9.5*145mm;  Adult XL:9.5*205mm.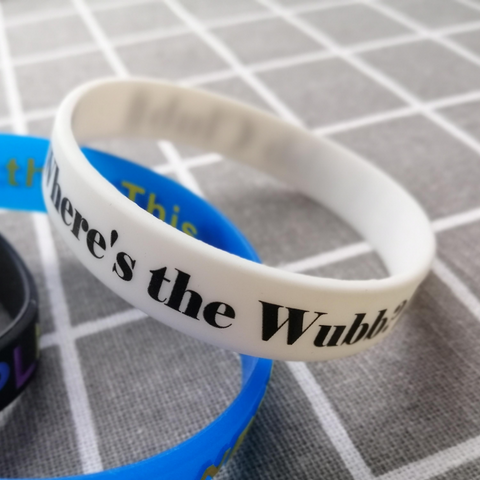 If you are interested in this product, just send us logo and text, our designer will return 24 hours. All is free before ordering.
www.bestypromo.com & sales@bestypromo.com
---